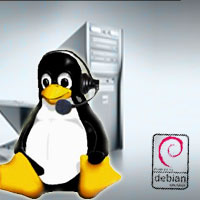 Provide free software based on the GNU / Linux operating system allows us to drive the growth of your business to another level by integrating the flow of information in their service departments.
High quality solutions could only be based on robust and reliable system and what is best free licensing payment.
We are the integration of link your business to the world of free software.
Our experience working with implemented under this operating system, servers allows us to ensure a total satisfaction in performing investment to purchase these services.
The products we can offer a level of servers are:
Implementation of hosting servers
Implementation of e-mail servers
Implementation of LDAP servers
Implementation of DHCP servers
Implementation of samba servers
Implementation of proxy servers
Implementation of Intranet
Immediate support, concern any doubt, contact us.
[Back]